Our flat textile tray design is unmatched. We use a museum grade, tested, lightweight material encased by an aluminum frame. This allows simpler movement of the item without the handling of the actual flat textile.
We can accommodate flat textiles up to 144" wide and 144" deep.

*Ask about our design to order flat textile models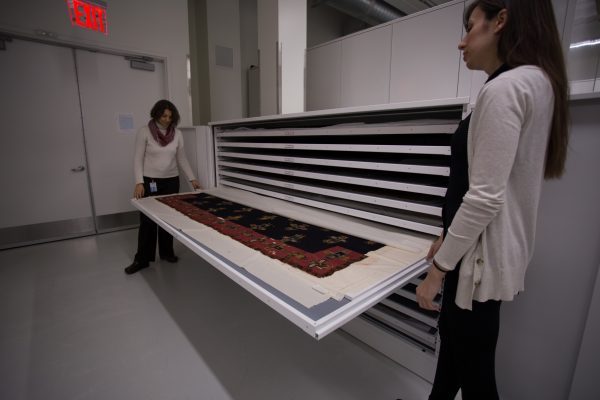 Cantilever rack can be used for the storage of a variety of objects but most in particular is rolled textiles, in varying lengths and diameters.
Cantilever rack size per customer specification.
Can accommodate rolled textiles 12" to 192" long.
Cantilever rack to be quoted per customer specification. For ease in quoting, forward quantity, lengths, and diameters of rolled textiles.